Do You Ever Dream About Tigers?
The 2020s will be the age of the pop documentary: an unending nightmare.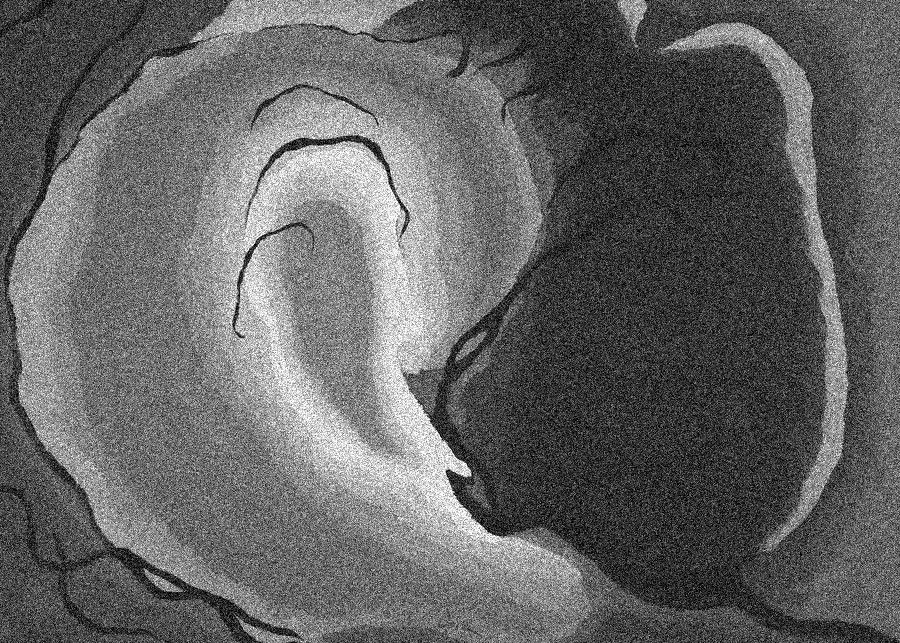 In 2020, Damage will feature periodic reviews from writer Sam Kriss. The first installment, covering quarantine favorites, is available here.
---
Review
Tiger King. Netflix, 2020. 7 Episodes.
TFW No GF. Amazon, 2020. 75 Minutes.
Too Hot To Handle. Netflix, 2020. 8 Episodes.
Becoming. Netflix, 2020. 89 Minutes.
The Last Dance. ESPN, Netflix, 2020. 10 Episodes.
Are you enjoying TV right now? I hope you are, because we're nearly at the end. These are the dregs we're watching, the last things to make it through the development process before the coronavirus shut down all the studios. That quiet rasp in the background of your favourite new drama: it's the sound of a barrel being scraped. Even if some miracle of testing or nihilism allowed production to start up again tomorrow, we'd still have a three-month gap in the schedules.
This is, of course, unthinkable. Culture abhors a vacuum. Something must be slopped into your trough. And there are two types of TV that can still be produced under lockdown. The first is adult animation: all those shows in which goofy cartoon creatures act as revolving stand-ins for various Important Social Or Interpersonal Issues, the ones that somehow manage to be even more humourless and didactic and insincere than cartoons for actual children. The second is documentaries. They could have been purpose-built for quarantine: all you need is lots of archive footage, lots of B-roll, and occasional Zoom interviews to make up the quota of talking heads. The 2020s will be the age of the pop documentary. In other words, an unending nightmare.
Tiger King. Netflix, 2020. 7 Episodes.
Thousands of tigers are kept in captivity in the United States in roadside zoos and private menageries; far more than live in the wild. The people who own these tigers are monstrous and gloriously strange. They intrigue against each other. They try to kill each other. This purports to be their story.
I enjoyed Tiger King, but I didn't enjoy enjoying it. It felt like someone had jabbed a long, cold hypodermic needle into my brain to wriggle around in the pleasure centres. There's a technique for these things now. Its form is a rabbit hole: you start with something already implausible, but the further in you go, the stranger things seem. Feuds, sex cults, suicides, government stings, country music, and murder. Along the way, important details are strategically omitted, so every episode can end on some thunderbolt of a new revelation. The narrative is being spoonfed to you in little mounds of pleasing mush, and you are passive and thoughtless, enjoying it.
But something about the form of this thing encourages you to believe that actually, you're a detective. There's no narration: you never see the interviewers, and barely even hear them speak. You certainly don't get any access to their thoughts. The mechanics and techniques of the film fade into nothingness—and without any evident intelligence guiding the thing, you end up substituting your own. You form theories. Did Carole Baskin murder her husband? I have no idea; all I know is what the documentarians have told me. But millions of people seem to think they've discovered the answer. 'Let's use the power of Reddit to solve crimes!' And watching the show, each new bombshell really did make me think: aha! my investigations have revealed…
Tiger King is why I hate this kind of documentary. It's all in the style pompier. Smooth and taut, no brushstrokes. The material is fascinating, but the approach is bloodless. These things can ask what happened, but never why. Why tigers? Why sex? Why power? Imagine a pop-documentarian of a better, fading generation approaching the same material. We'd see Werner Herzog's big Bavarian face, and he'd ask: do you ever dream about tigers?
TFW No GF. Amazon, 2020. 75 Minutes.
A few years ago, at the height of the global virginal murder spree, people started making a strange boast online. It went like this: I don't get laid much; in fact, I'm approaching my thirties and I've never had sex; in fact, I've never even spoken to a woman, I'm just an isolated young white man who spends all day on the internet, channelling my frustration into various political revenge-fantasies… but I'm not an incel, fuck those guys. They were right. These people weren't incels, because they had effectively renounced their own desire. They'd internalised the message that women don't owe them sex, the world doesn't owe them intimacy, and they have no right whatsoever to be happy. The incel still wants something, which is why he has to kill.
Well, we're all incels now. I am, at least—stuck in quarantine on a gorgeous sunny day; taking my daily bout of permitted exercise in the park, where all the other incels run around in their increasingly despondent underwear. But obviously I don't think of myself as such. (It's nothing to do with me, there's a pandemic on, etc etc; excuses.) Even before covid, sex was objectively, measurably in decline. But the I'm-not-an-incels were right: you only become an incel when you identify as one, when you turn your resentful sexlessness into a static fact about who you are. Which is to say, there's no such thing as an incel. Once you make the identification, you decide that what you really want is to be an incel. Which makes you, technically, a volcel. This is not to say that it's all their own fault. Only that the social problem is far larger than we thought. It's not that people's desires are no longer satisfied; rather, we no longer know how to desire.
The people interviewed in TFW No GF are people who identify with their own sexlessness. We see them in the miserable landscapes of post-social America (flat fast-food tarmac steppes, shallow forests strewn with porn and garbage, New York City)—and in the neon oneirotopias of their online lives. It's a decent attempt to present their humanity. They're often funny, even charming. Thoughtful and reflective too; far more so than the rest of us, who get what Adorno called our 'doses of sex.' But they can't quite understand what happened to them, or why they're so unhappy. The film tries to add a slight positive gloss: these people will be ok in the end if they'd just wallow in themselves a little less. But it doesn't account for why this happened in the first place, why sexuality is dying, why people are lonely, not just here, but everywhere. It can't. Like Tiger King, it's a taut and clean viral online documentary. It asks what but not why. It's part of the why.
Too Hot To Handle. Netflix, 2020. 8 Episodes.
This isn't strictly speaking a documentary. It's a reality dating show, and probably far more closely scripted than any prestige drama. But it's also a companion volume to TFW No GF, the missing piece in the puzzle, so I'm including it anyway.
An international congress of young, dumb, half-naked sex fiends are dropped off on a tropical beach. They think they're supposed to fuck and desire each other for the cameras, so they do. At the end of the first day, though, the truth is revealed. They've been imprisoned here because they're too flighty and shallow; they need to learn how to form genuine relationships. Apparently, this is simple to achieve: they just need to abstain from all sexual contact.
I'll admit, this thing didn't go the way I was hoping. (Day one: no sex. Day two: introduce the contestants to some new chants and yoga routines, to be repeated five times daily. Day three: wouldn't they prefer to swap their shorts and bikinis for some nice loose-fitting clothes? At the end of the show, they're released back into society; sensible, studious, responsible adults, all of them in deeply committed marriages, and humble in their Muslim faith.) The taboo on sex works the same way as the incest prohibition for Deleuze: by telling these people what to repress, you tell them what to desire. Not microcelebrity or Instagram clout, but each other. So they groan, and pretend to be frustrated, and break the rules, like the obedient subjects they are.
But the really interesting thing about Too Hot To Handle is how all these commands are delivered. The beach is haunted by a virtual assistant called Lana, whose voice issues from a bunch of dildo-shaped objects scattered strategically around the villa. The contestants are encouraged to believe that Lana is an all-seeing and awesomely powerful AI. Which she's not; she's a woman in a recording booth, putting on a weird robotic voice. But this fantasy is clearly important. Living in a world administered by machines that prevent you from having sex: it feels so much like home.
(PS: A friend who worked on one of these shows tells me that the contestants learned a trick. When they wanted to talk about something interesting, rather than being forced to gossip about each other all day, they'd have a cigarette. Guaranteed privacy: the broadcaster wouldn't ever show them smoking. Is it significant, then, that absolutely all the interview subjects in TFW No GF smoke?)
Becoming. Netflix, 2020. 89 Minutes.
In 2012, a few months before the election, the New Inquiry published a short essay titled "Sex on Inauguration Night". The author fantasises about the Obamas together, in private, away from our eyes. "The wetness, the warm touching of skin, the rhythmic thrust inward, straining to ascend, the hips rising in anticipation of his momentum." You can fantasise, but you can't really imagine. What is it like to be an Obama? What is it like to be a bat?
Becoming is, in a way, a lot like TFW No GF: the point is simply to let you know that the Obamas are real people. We follow Michelle on her book tour, speaking to packed stadiums, giving autographs to people who burst into tears at the sight of her. She tells anecdotes. When marriage equality was passed, she made a slapstick attempt to escape the White House: she wanted to be out there with the crowds celebrating in the street. To be in the joy of that moment. To be alive. To be human. We meet her family for Thanksgiving. "Everyone in the world knows who my sister is," her brother tells the cameras. He smiles at the absurdity of it all, and it is absurd. He's a real person. I like him. I like Michelle too; she's warm, and grounded, and she has a perfect sense of comedic timing. You can see why people are inspired by her, this black girl from Chicago who ended up in the White House. And I like Barack, with his dorky charisma and his dad jokes and his 90s hip-hop references. It feels nice to see him again.
You could gripe. You could complain that there should be some real insights. How did it feel for Michelle Obama to lie in bed next to a man who had killed people? Who had killed thousands of people, who kept a list of the people he was going to kill, who watched the murders live onscreen under the roof they shared? Kids in Yemen with their heads split open. Villages vaporised in Pakistan. Death radiating from every inch of his skin. Did Barack change at all, the first time this gangly scholar took a human life?
But this kind of complaint is stupid and pointless. Becoming tries to make you believe that we're seeing the real Obamas, behind their symbolic gloss. And in fact, I do believe it. This is what's really there. An image, clean and well-produced. A film.
The Last Dance. ESPN, Netflix, 2020. 10 Episodes.
I don't really 'get' basketball. I know, I know. I'm a bad Jew.
■
Sam Kriss is a writer and dilettante surviving in London.